Crewe & District Writers' Circle
The Writers' Circle then...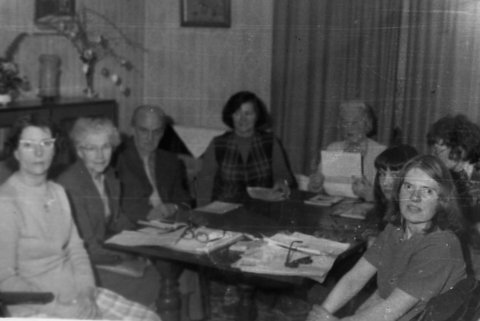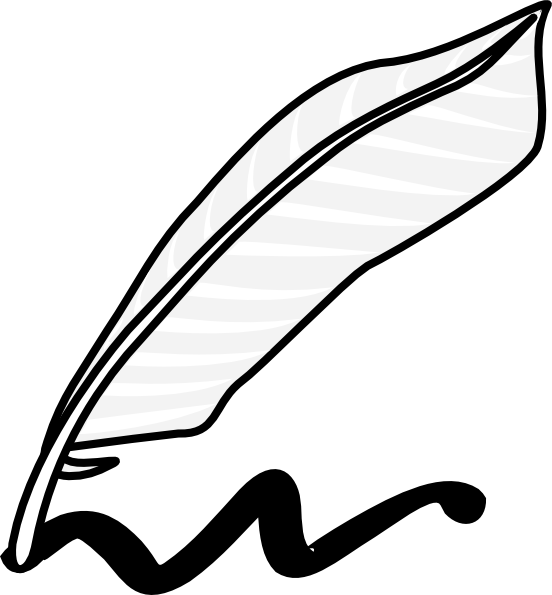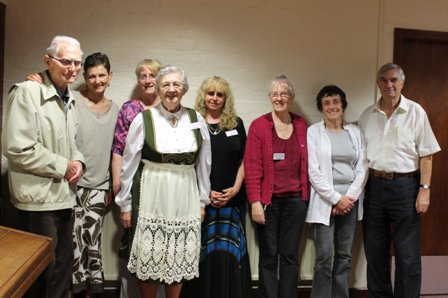 A Gallery of writers and/ performers who joined us at the Open Mic in Nantwich on 14 October 2017
Members left to right: Unknown, Amy O'Neill, Philip Wood, Waltraud Field, Dorothy Vaughan, Jean Griffiths, Trixi Field, Jean Warburton. Judging by the hanging Easter eggs in the background, this was a Spring meeting.
2014: (L to R) the late Tom Field, Trixi Field, Sue Moult, Waltraud Field, Sheila Blackburn, Moragh Carter, Helen Kay, David Maidment, Liz Brewer (not pictured), Mike Fuller (not pictured) . Taken at the Golden Anniversary Celebration.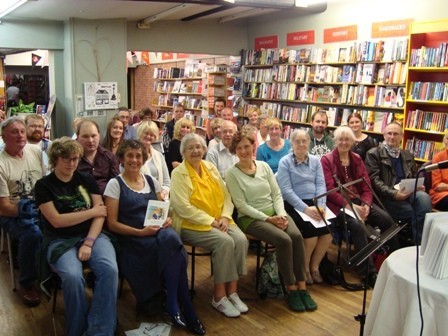 ....and 2017 in Corbrook Court, which was our home from 2016-2019